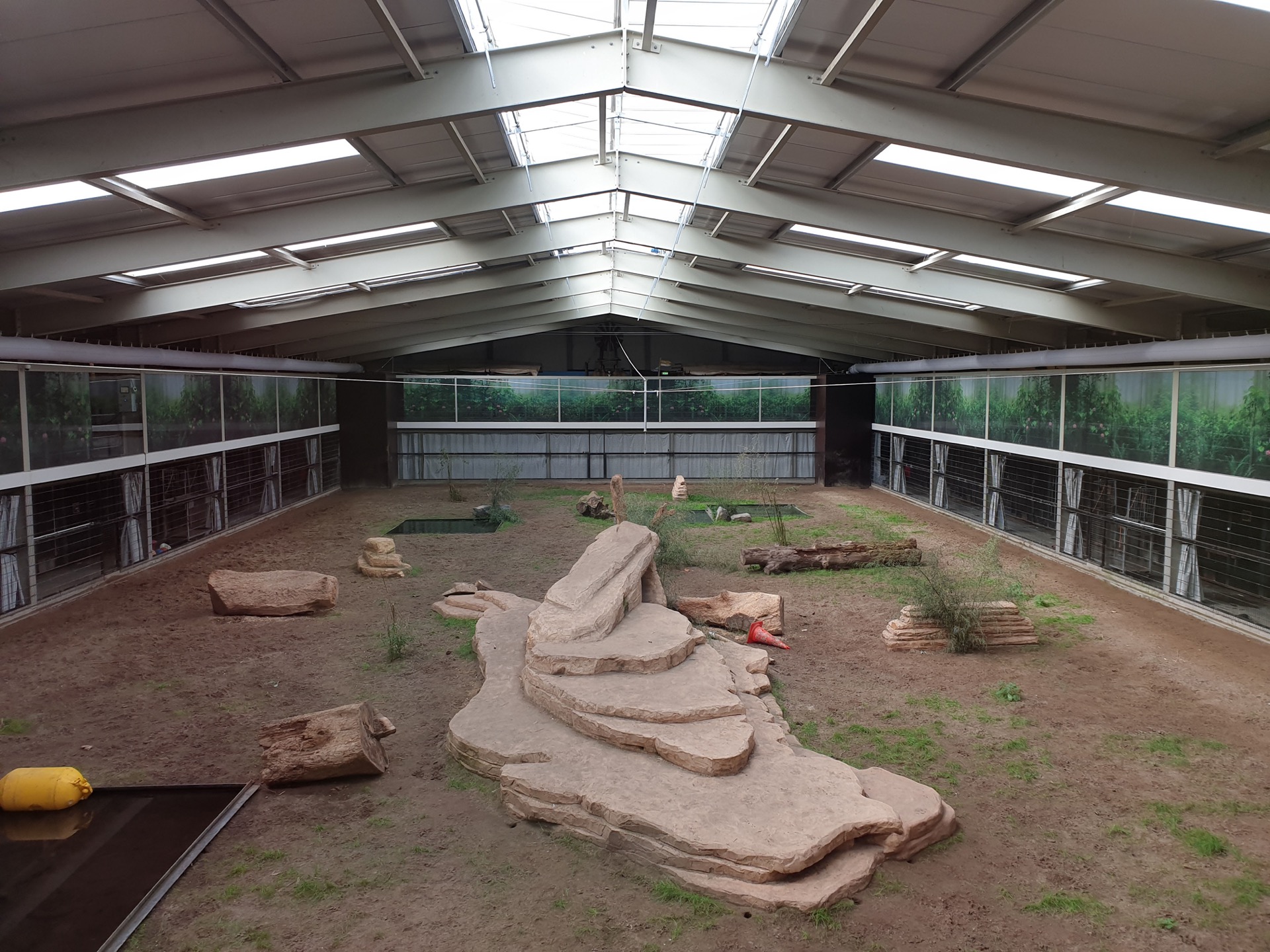 Maintenance enclosures and big hall
July 31st 2022

Good and safe housing and promotion of natural behaviour for the welfare of the animals
A lot has already been achieved in the 10 years that Stichting Leeuw exists. A total of 65 animals have been rescued and 21 lions have already been moved to a nice enclosure in South Africa. It also means that maintenance is needed on the indoor quarters and indoor track.
Fencing inside enclosures
Working with large predators places high demands on the safety of animals and employees. In order to continue to guarantee safety, the old iron panels of the inside enclosures are replaced by galvanized elements. The replacement of the elements is carried out gradually for two reasons: the indoor enclosure must be vacant and there must be as little infringement as possible on the welfare of the animals.
Hot-dip galvanized steel has a very strong layer of zinc. This layer offers excellent protection against corrosion and wear. It can be applied to hollow objects and prevents rust formation from the inside. With future scratches, minor damage and exposure to urine, no rust will form
Budget of maintenance
Hot dip galvanized panels € 2.785,-
Transport and installation € 365,-
Total per enclosure € 3.150,-
Renovation big hall
After 10 years, the big indoor hall is in need of a thorough renovation. The interior and rock formation no longer meet the requirements and wishes of Stichting Leeuw. The hall, with its rock formation and ponds, is a central place in the shelter of Stichting Leeuw. The animals that want to can regularly be found in the hall.
A different environment is a wonderful example of enrichment
There are smells, hair and feces of other animals to be found. The hunting sessions with the hunting simulator take place here, which promotes the hunting instinct, muscle building and condition of the animals. If you would like more information about sponsoring this project, please contact us by email.
This is a great project for people, companies and funds who find it important to support projects within the Netherlands.