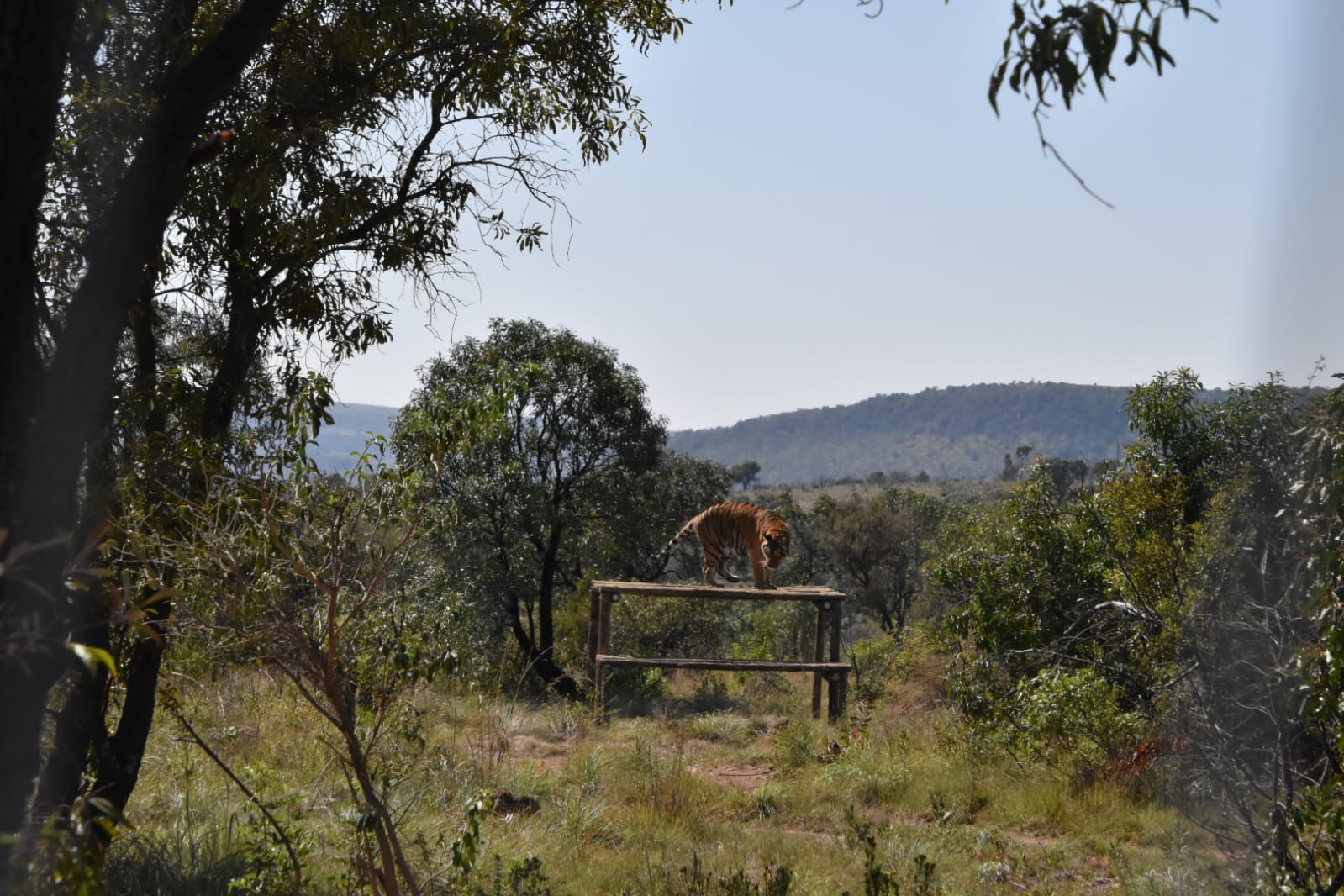 Bombay, Iwan and Drago relocated to The Lions Foundation
May 3rd 2023

April 23rd was finally the day. Bombay and the brothers Iwan & Drago moved to South Africa, where they can enjoy their beautiful and large new home.
Since last year, The Lions Foundation also has a license to give tigers a beautiful home. Originally, tigers do not live in Africa, but the plans to bring tigers to Thailand have unfortunately not taken off. Of course, the tigers also deserve a nice big enclosure and at The Lions Foundation there is space. By moving these tigers, Stichting Leeuw frees up space to take care of other animals in need. After all, there is a waiting list of animals that urgently need help.
At Stichting Leeuw they lived next to each other and in South Africa they are also direct neighbours. The enclosures are specially made for tigers with more greenery, trees and a pond.
Bombay had a pretty hard time the first few days, because he experiences more stress than Iwan and Drago. Fortunately, he is doing better and better and with small steps he will definitely get there. Iwan and Drago responded very well to this rather huge adjustment. After 2 days they already knew where they get their food and immediately knew who the new caretakers are. They were therefore soon able to stay in their large enclosure and immediately discovered their swimming pool to cool off.